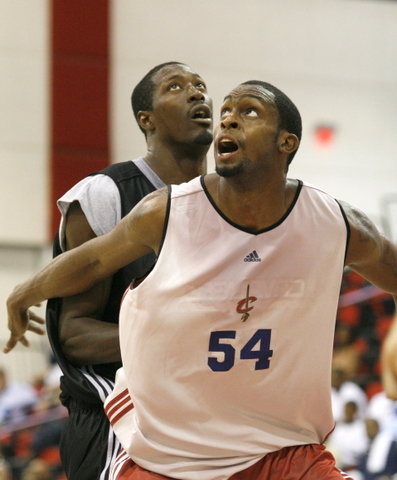 Mike Brown, the Cleveland Cavaliers head coach, asked Rice why he isn't in the pros?
Darius Rice lead the Cavaliers summer league team past the Spurs in Las Vegas last Saturday.
He scored 19 points off of 7-for-13 shooting and pulled down five boards in the win. He also hit three treys.
Rice is hoping the Cavaliers will sign him next season, "Cleveland is a good spot and I hope they keep me," he said. "In the playoffs they were missing their three point shots. I just want to come in and give them that. I feel if I work hard, I can guard anybody and play defense and play hard, and that they'll give me a shot."
Rice is versatile big man, he scored 52 points off the bench for the Dakota Wizards in the NBDL Championship.
"I'm a hard worker and I have NBA skills," said Rice. "I can shoot the ball and I just want teams to know that if they want a shooter, I'm here. I'm going to play hard, I'm going to defend, and I'm going to give them 110%."