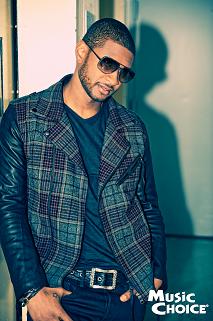 R&B singer USHER, stopped by Music Choice to promote his new album "Raymond vs. Raymond" and spent some time talking about his "other job" as part owner of the Cleveland Cavaliers. Rarely do team owners comment on players, which make this sound bite even more appealing.
When asked about fan speculation about LeBron James signing with NY Knicks, USHER commented:
There have been conversations about Bron coming to(uh) NY.
And (uh) I guess just is heavy speculation until it becomes a reality or not.
I will say this much.
We do have orange and blue jerseys in Cleveland and he likes wearing them.
So I think were cool right now.
Here is the video (courtesy of Music Choice):