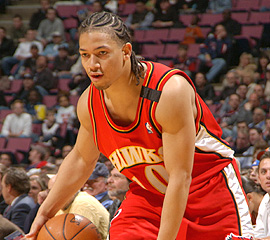 Despite the Cavaliers beating the Hawks earlier this month, Lue hit for 17 points and five assists.
"You have to look at the team as a whole, but Lue is definitely someone who has given us trouble in the past, especially with his quickness," Brown said after practice Tuesday. "We have to make sure we don't let him get loose, because if we do, it's going to be a long night."
James agreed with his coach's assessment.
"We don't go into games expecting that, but we are two good players trying to lead our teams to victory," James said. "They match up with us pretty well. They always play us well and we always play them well. You know we're going into their building and we beat them once and I know they don't want that to happen again. So we have to have some intensity and try to do what we did last time."