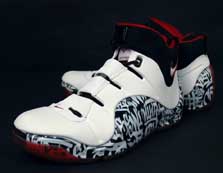 Nike's latest promotional gadget in the Big Apple is more like a LeBron James museum.
The shoe giant has opened a temporary store in New York's SoHo district called IV, a reference to the latest model of his signature shoe.
"LeBron Zoom IV" New York edition shoes went on sale Monday at 4 p.m. at the new pop-up shop.
Only 225 pairs were available at $250 apiece. The shoes are black, white and red with graffiti on the sole, with "You haven't made until you make it in NYC" on the inside.
China LeBron Zoom IV's – the version of the shoes that were created for the Cavs forward and until now were only available in China. The limited edition colorways – red and white instead of black – will also be available in Chinatown in San Francisco
IV pop-up shop is a walk through James' past.
Memorabilia from James' childhood and his high school years litter the store. From old football and basketball uniforms to baby shoes to youth pictures, it is a James experience.
On the floor are quotes about James from people in his past in a timeline format, including his mother, Gloria, and former coach Keith Dambrot. Nike has displayed all the models of his shoes, including some that were never released, such as a Fruity Pebbles version.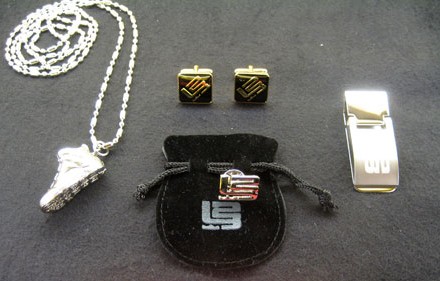 In other James-related Nike New York hype, there is a multistory neon sign of James dunking with a blinking "Witness" sign on his calf a block from Madison Square Garden. James, who said he hasn't seen the billboard, has a new "Witness" tattoo on his calf.. New York Post, ABJ, Freshness