Coach Mike Brown was fined $25,000 by the NBA on Thursday for publicly criticizing referee Joey Crawford following the Cavaliers' last-second loss at Indiana last Tuesday.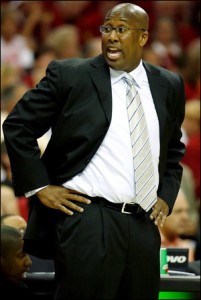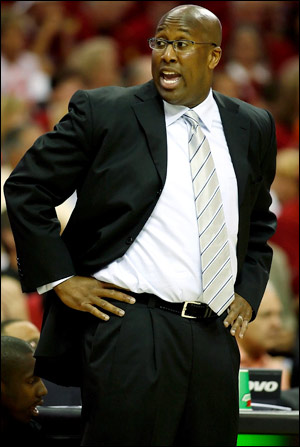 Brown's comments were directed to referee Joey Crawford after he called LeBron James for a foul on Danny Granger with 0.1 seconds left in a 95-95 game. Granger hit the first free throw to win the game for Indiana.
"I cannot imagine another worse call than that. LeBron was between his man and the basket. He went up in the air when the ball was tipped, and for that official to predetermine his call was awful," Brown said. "It was awful. That's why we lost the game. I never blame the officials. But that call was a predetermined call and he should have swallowed his whistle on it. But he did not.
"I don't care if I get fined. It is what it is. I saw the two plays, a bad call determined the outcome of the game. If they want to fine me for telling the truth, fine me."
Brown didn't discuss his comments last night before the Cavaliers faced the Suns.
"I said what I said," Brown said. "I agree with what I said."
The Cavaliers pride themselves on being a "no-excuse" team, but Brown said he will continue to stand up for his team when he feels it's necessary.
"But I have to be careful how I say it so it does not impact the team in a negative way," Brown said. "It is a fine line, but if we really are a no-excuse team, which we have been, then I've got to make sure I'm leading us down that path."