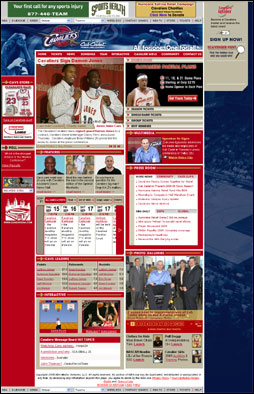 What an improvement the Cavs has done to the new website. If you want to check out all the enhancement they have done click here.
Now, assistant GM Lance Blanks will be answering questions today. You can post your question now and check back at 3pm to check out the answers.
One obvious difference the new management has done is the interaction with the fans. So far they have done 2 conference calls, one with Danny Ferry and the last one was with Mike Brown, a town hall with D Ferry. Don't recall any of this back in Gund's era
.