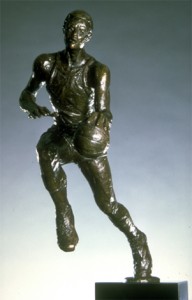 Cavaliers fans and Lebron James have learned the past few years that averaging close to triple-double and being the scoring champion didn't help Lebron win the MVP award the last few seasons.Winning games and showing discipline in the regular season are the main ingredients in the formula to winning the MVP.
So far, the Cavaliers are on the right track. Starting the season with 7-2 record, winning 6 straight games and Lebron's three 41 points games and averaging 28, 9, and 7 will give Lebron a good chance to winning the MVP race.
In this week "Race to MVP", Rob Peterson, NBA.com columnist, ranked Lebron No.1 from No.7 last week.
In the last four games, Lebron had 131 points, 35 boards and 29 assits and averaged 32.7 points, 8.7 rebounds and 7.3 assists.
You can see the Race to MVP ranking here.