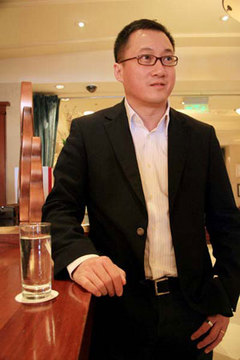 The NBA has been encouraging investment in global market, in particular China. In this case, China is coming to the Cavaliers to get a piece of Lebron James.
According to multiple sources within the Cavs, franchise majority owner Dan Gilbert has a tentative agreement in place to allow a group of Chinese investors to purchase a significant stake in the Cavaliers Operating Company, Brian Windhorst reported.
The group is led by JianHua (Kenny) Huang, a Chinese businessman who has become successful by linking American and Chinese companies.
Huang attended game 1 and game 2 of the Eastern Conference Finals and witnessed Lebron's 3-point clutch shot to beat the Magic.
This deal could be vital to keeping Lebron by providing a huge tie-in with an economy James is eager to tap. At the same time, it might open the door to attracting other major stars to sign with the Cavaliers in free agency.
If the deal comes off, Chinese fans could start to feel a connection to James and it could expand his business interests by remaining with the Cavs past next season when his contract with the team expires.
According to reports, despite record-shattering revenue, including one of the most rewarding local television deals in the NBA despite being in the 17th-largest market — the Cavs are still believed to be losing millions. Their current owners are also heavily invested in industries that have suffered losses over the last two years.