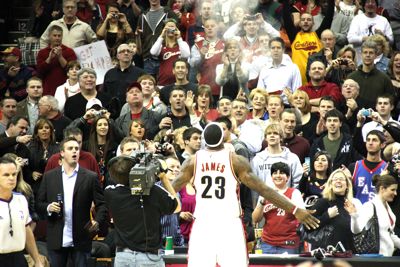 The Cavaliers are giving away $1 million in prizes on Wednesday night when they face the 76ers.
The prizes include a new Kia Soul, a mortgage payment from Quicken Loans, a ride on the Goodyear blimp, a trip to Hawaii and a 42-inch LCD TV, as well as autographed Cavs memorabilia, gift certificates, T-shirts and tickets to a variety of events.
Every fan will receive a gift bag that includes a Fathead gift card and a Cheryl&Co. gourmet cookie. At the end of the game, the team will raffle off their game-worn jerseys and shoes.