The firing of Michael Reghi prompted a huge thread at the CAVS.com official discussion forum.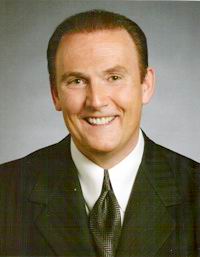 "Michael Reghi was one of the most dynamic play-by-play annoucers i've ever heard. He brought some much to a Cavs game. You could sense his passion and enjoyment for the game itself, and the Cavs in general" a poster said.

"I went to Cavs.com and clicked on contact and sent a message to whoever receives it. Hopfullly this thread and any other messages we send will reach eyes who are able and will take action… Bless"
The thread was started back in October 17th with the simple post "Discuss how to bring him back". Less than a month later, the thread reached over 530 posts and growing very fast.
Fans are sending emails to the Cavs organization and local sport writers and sport radio talk hosts in hopes to put pressure on the Cavaliers organization to bring Michael Reghi back.
A petition was started at PetitionOnline.com which provides free online hosting of public petitions. The petition received over 550 signature with over 20 signature added daily.Michael Reghi is a former television play-by-play announcer for the Cleveland Cavaliers He served as the Cavaliers play-by-play announcer from December 1, 1994 through August 3, 2006. His catch phrases include "Let's book this one" "Wheelin' and dealin' in the paint," "Flight 23 prepares for takeoff,"On August 3, 2006, Reghi was replaced by former Detroit Pistons announcer Fred McLeod as the television voice of the Cavaliers.