The Playoffs are just around the corner and it's time to check who is ready to go all the way and who's not.
Eastern Conference
There is one question to be asked here: can someone challenge Cavaliers and LeBron making a return to the Finals? In November-December, the answer would be a simple no. However, the Cavs are doing pretty good job in challenging themselves. LeBron with his tweets, trips and future plans talks keeps the whole organization on its tows, making the team focus on everything except the game itself.
And yet, the Cavs are still the favourites to reach LeBron's 7th consecutive NBA finals. The East made a huge jump forward this year: Miami are in shape, Celtics are growing up, Toronto will fight to death to avoid a repetition of last season fiasco. Some of them can beat the Cavs 1,2,3 times, but it's hard to imagine one of them making it 4 out of 7.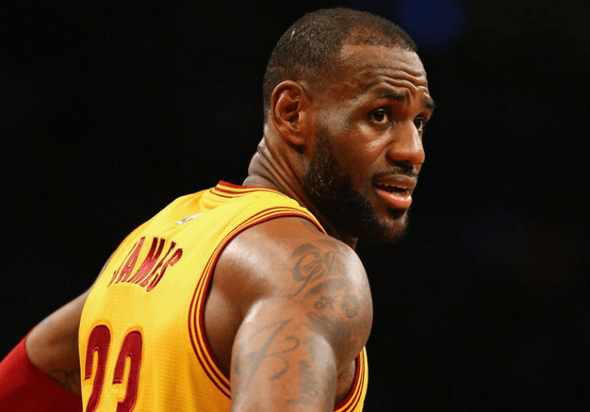 We don't say that Cavs way to the Final will be as smooth as it was last year. Pistons, Pacers or god forbid the Bulls, will fight and bite. In the semis, the one team that Cavs hope to avoid are the Heat. They are tough, experienced and have a great match up against Cavaliers. It's not surprising that LeBron stands 0:4 in American Airlines Arena since his return to Ohio. If this happens, it's going to be the best series to watch, except Warriors vs. Spurs of course.
Bottom line: Cavaliers will make another trip to NBA finals, but it's not going to be an easy ride. Bookmakers will give you $1.40 for every $1 bet if they make it, but the way the Cavs look in recent weeks, we are not sure it's worth the risk.
Western Conference
Here the situation is quite simple. There are only two teams which can win the conference, Warriors and Spurs. That's it.
First, the teams that will occupy 4-8 spots just don't have a chance to beat one of them. Grizzlies, Trailblazers and 2 out of Mavericks/Rockets/Jazz simply don't have what it takes to compete with two of the best teams in history.
What about OKC and Clippers? Both are extremely talented and tough. They might, just might be able to overcome one of the top duo. The problem is that in order to reach the final, they will have to beat the Warriors and the Spurs in two consecutive series. That's just not going to happen.
You can look at it from a different angle. At this point, Golden State and San Antonio have a combined record of 124 W vs. 18 L, including 69:0 at home!!! Do you really think that some team will be able to beat them 8 times in 14 games? No freakin' way.
That's why most bookmakers will give you 1:1 on those two to win the West. Bovada will give you even less. If you are not from US, you should check William Hill, which offers better odds. If you place two single bets there on Warriors and Spurs, you will get 104% return, which is really not bad considering the risk.
Spurs vs. Warriors
That is the only real question. Spurs seems to be gaining ground, while Stephen Curry and the Dubs are not as consistent as they were in the first two thirds of the season. Till their recent encounter, I was sure that the Spurs will go all the way. Now, I am not sure.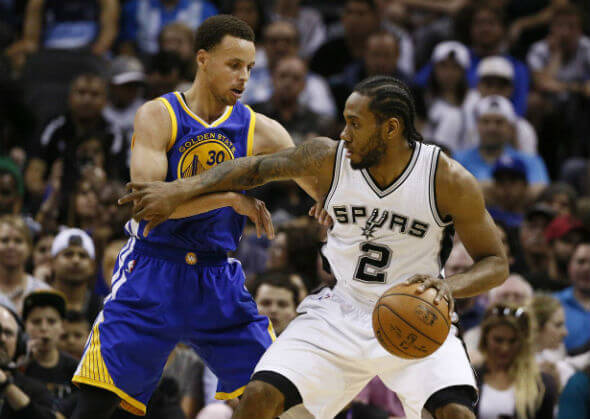 Although the Spurs fans were encouraged by the recent win, for me it showed that this year Warriors are just too much to handle. Yes, the Spurs won, but how many times they will be able to hold Curry to 14 points and just 1 from 12 for the three point range. And despite that, they won just by 8. Yes, Curry might have a night off once in a while, but not 4 out of 7.
Bottom Line:  Warriors win 4:2 and then 4:1 in the Final.