"For there was King James suddenly rising over 34th Street and 7th Avenue, 80 feet high, framed in neon, a Nike monument to his penchant for pushing product." Adrian Wojnarowski a national NBA columnist for Yahoo! Sports said.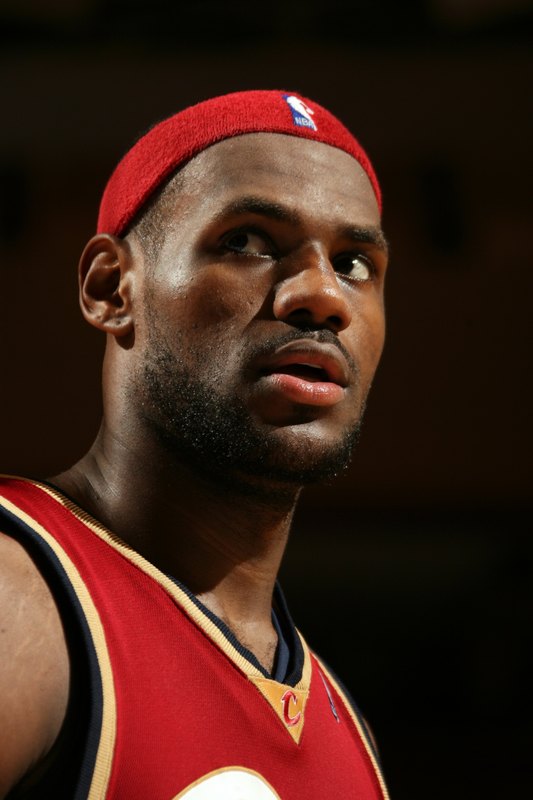 "I've heard about it," James said, but he hadn't bothered to leave his midtown Manhattan hotel to see for himself.
"James shrugged his shoulders. Magic and Michael would have left the hotel to see themselves here, but LeBron never bothered. He never bothered to play the New York bargaining chip game, never bothered raising the possibility that maybe this would be the one city, the one building, big enough to blast his brand to the ends of the earth.
He didn't need a business school degree to understand the NBA's new world market. In the information age, LeBron could be King James anywhere, including the shadows of his hometown of Akron.
Before he signed a three-year extension this summer, James had figured out that New York needed LeBron far more than LeBron needed New York. Or Los Angeles. Or Chicago. Or Miami.
He never needed the World's Most Famous Arena the way Magic Johnson did the Fabulous Forum and the way Larry Bird needed Boston Garden.
"I never thought about that," James said. "Me being from Ohio, playing high school basketball in Ohio and now being a professional athlete in Ohio, playing in this arena as a home court never crossed my mind."
Between now and the championship stage, James can talk to the masses through his Nike commercials, talk to the billion people in China wearing red, white and blue in Beijing in 2008. Yes, the world can belong to LeBron James without him ever climbing down out of that Times Square billboard and bouncing his ball in the big city.
You can read the full article here