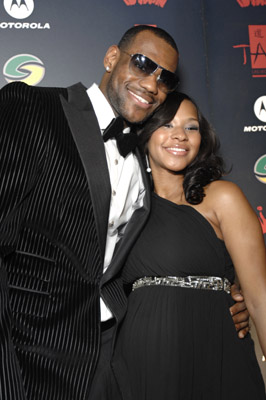 Savannah Brinson, Lebron's long time girlfriend, is doing much better after she left game 6 on a stretcher at halftime.

Lebron said "She is resting at home now." and she is going fine. Savanna Brinson is due to give birth to their second child next month
Neither James nor the Cavs have said what was wrong. Coach Mike Brown said he visited the hospital after the game, but left all questions for James.