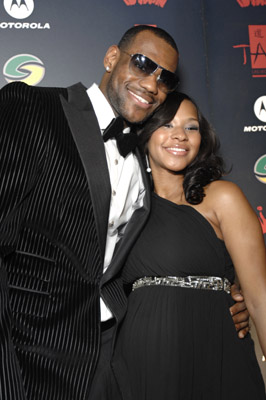 Lebron James and his longtime girlfriend, Savannah Brinson, are expecting their second child in June.
"On June 17, I think," he said, chuckling. "Don't ask the daddy, ask the mama."
"There's more responsibility," James said. "There's the carrying on of the name. It's not letting my son down, or my other son. Just being respectful of my family, that is what is important to me."
You can always spot LeBron James Jr., Cavs games, sitting with his mom and his grandmother, Gloria James, in front-row seats. Lebron will need to get another seat very soon.