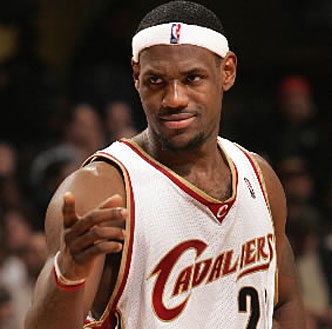 In an Interview after practice yesterday, Lebron James issued a statement to the rest of the NBA:
"Teams better get their wins now against us," James said.
"They're trying to (beat) us and talk trash about us now because we have guys out. But when we get our guys back, it's going to be a different story," James said.
James will miss tonight's game against the Bobcats.
The Cavaliers have been bothered with injuries early this season. The list include, Larry Hughes (deep bone bruise in his left leg) and Donyell Marshall (sprained right wrist). Also, Eric Snow missed few weeks at the beginning of the season because of a knee surgery.