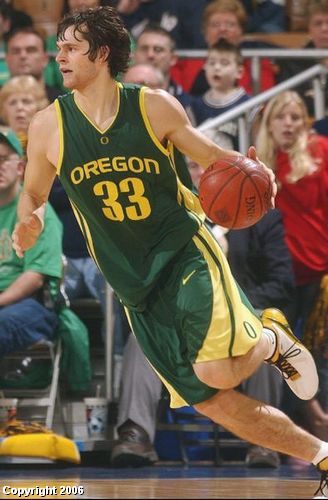 Luke Jackson, a former first-round draft choice of the Cleveland Cavaliers, has signed a 10-day contract with the Los Angeles Clippers.
Jackson, a 6-foot-7, 215-pounder, averaged 12.5 points, 2.3 rebounds and 3.2 assists in six games for the Idaho Stampede of the NBA Development League this season.
Jackson, the 10th overall pick in the 2004 NBA draft, averaged 2.9 points in 10 games as a rookie with the Cavaliers and 2.7 points in 36 games the following season.
He was traded to the Boston Celtics this past October for Dwayne Jones, and played in four preseason games for the Celtics before being waived.
He signed with the Stampede on Dec. 19.
The 25-year-old swing man played four seasons at Oregon. He averaged 21.2 points, 7.2 rebounds and 4.5 assists as a senior, and finished his college career as one of only two players in Pac-10 history with more than 1,900 points, 700 rebounds and 400 assists.