Just 10 miles south of Cleveland, a 13-year-old Cleveland boy was robbed of his shoes and cash while waiting for the RTA bus at the Day Drive RTA stop behind Parmatown Mall.
Tyler and a friend were waiting for the bus when one suspect approached Tyler and asked for change to ride the bus.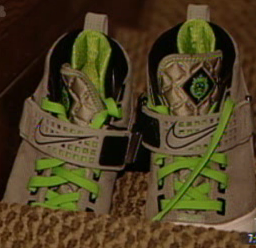 Tyler said yes, then the suspect took the $200 Tyler had in his wallet and the LeBron shoes that cost him $130.
"They just said, 'do you have change?' I said yeah, so they grabbed my money and took all my stuff," Tyler said.
The suspects were described as white males 15 or 16 years old with medium build.